Tyndell's Product Designer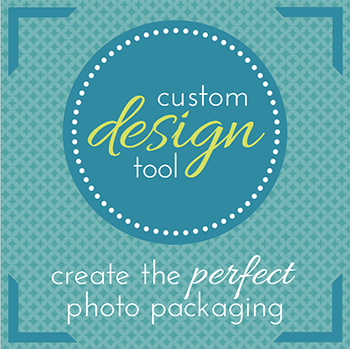 Design the perfect packaging! Our new Custom Design Tool enables you to select your photo packaging products and add accessories to help you create the perfect look for your studio!
It's easy and FUN! Complete your custom look in as few as four steps!
Choose a product to customize, options include: bags, boxes, and photo cases.
Add accessories... we offer a wide selection of tissue paper, satin ribbon, and stribbon.
Customize your packaging by adding foil imprinting! Choose from our selection of 24 foil colors.
Sit back and marvel at the stunning new packaging that you designed!
If you're happy with the packaging that you created, the Custom Design Tool will also help you add the products that you selected to your shopping cart. It's that easy!
(Please note: When you place an order using the Custom Design Tool, the products will be boxed separately and will not come assembled.)
Let's Get Started
To try the product designer, click one of the buttons below:
Euro Totes Flat Bags Portrait Boxes Photo Cases

Try It Out
It's easy to get started, just click one of the buttons above, or watch the video below for a demo.