TDC 102 - Clearance
Starting At $8.40 USD when you order 10 8 X 12 - TDC-102 - Black
---
Purchase TDC 102 - Clearance
The selected item is almost sold out! If you wish to continue please be aware that your order may be delayed.
---

PRICE PER TDC 102 - Clearance

| Item / Size | Color | 10 | 100 | 1000 | Box Quantity |
| --- | --- | --- | --- | --- | --- |
| 8 X 12 - TDC-102 | Black | 0.84 | 0.68 | 0.61 | 100 |
Product Description
This is a seconds run of the TDC 102. Same great mount but without the embossed corners. The Tyndell TDC 102 is a photo mount designed specifically for digital composites or single prints. This photo mount is a versatile option that can be used to display all types of prints, including: Sports Pictures, Portraits, Digital Composites, and so much more. Don't forget to add foil imprinting with your studio die to complete your photo packaging.
Constructed with a high-quality gradated black printed coated board, with a black border and gloss finish.
Four corner 'tuck in' load. *corners are not embossed
Dual easel on the back to accommodate either a vertical or horizontal print.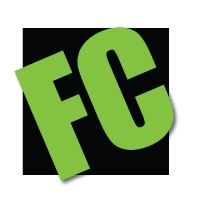 Folder Club Product
This product is a part of our folder club. Would you like to receive large volume price quantity discounts on all your orders, large and/or small? If so sign up for the Tyndell Photographic Folder and Mount Saving's Club. Members commit to purchasing 1000, 2500, or 5000 Folder Club eligible pieces throughout the calendar year. The total can be made up of any products in the club. As a benefit members receive the 1000, 2500, or 5000 volume price on all of their orders just by buying the minimum amount required.
Folder Club Info
No Reviews
There are no published reviews for this product yet.