Satin Ribbon
Brand:Tyndell
Starting at $16.89 eachView price chart
Double-sided satin finish Ribbon is available is 1.5" or 7/8" sizes Sold in 50 yard spool (1) 50 yard spool can be used for ~ 40 portrait boxes or 45 photo cases Satin ribbon can typically be purchased at retail stores in spools of 12 feet for around $6 to $10 per spool. Prices range per foot $0.50 to $0.83. Our ribbon is 150 feet per spool and breakdowns to $0.11 per foot. View product details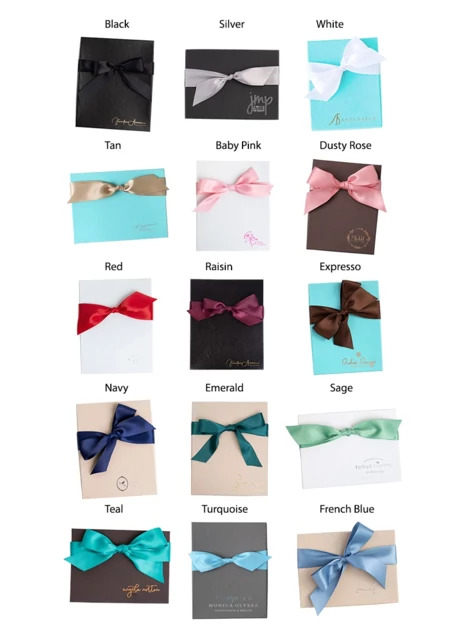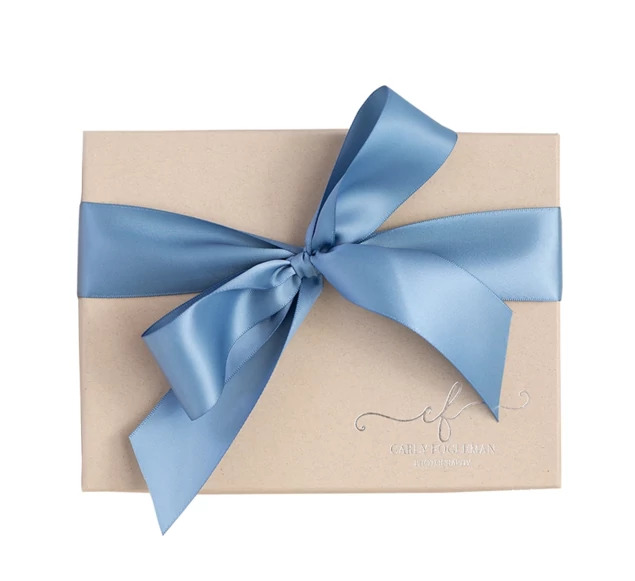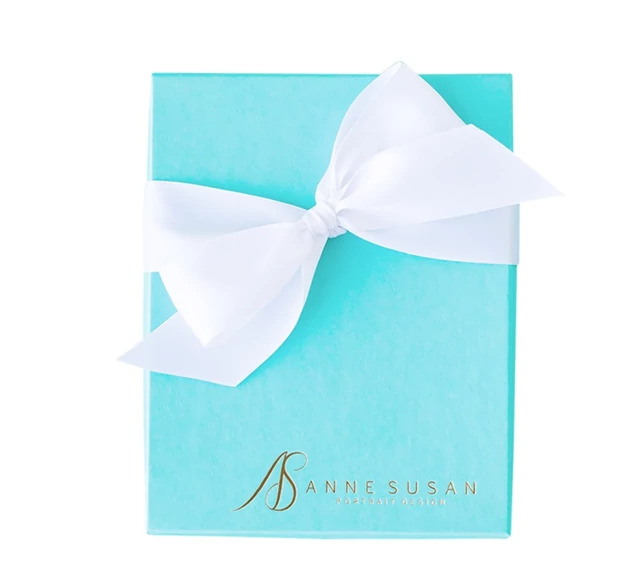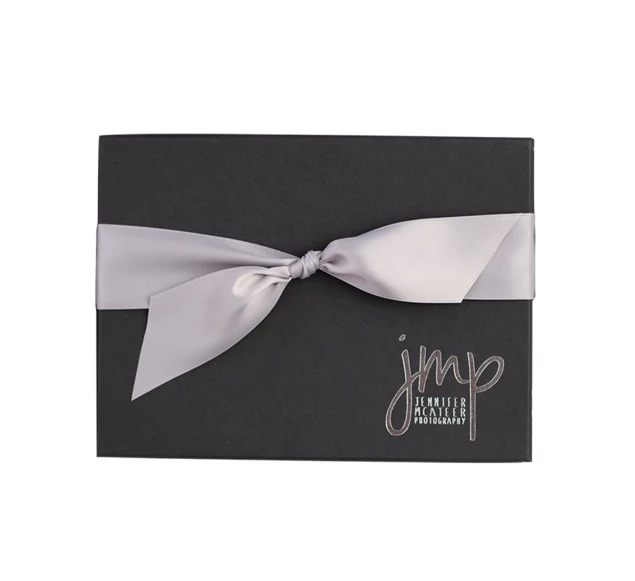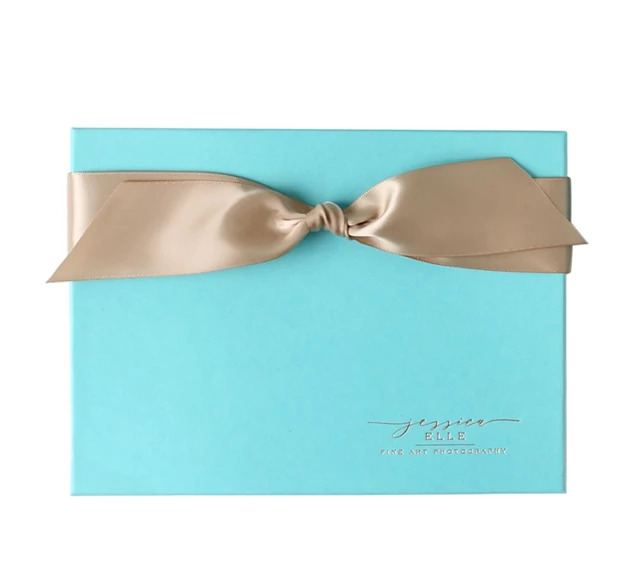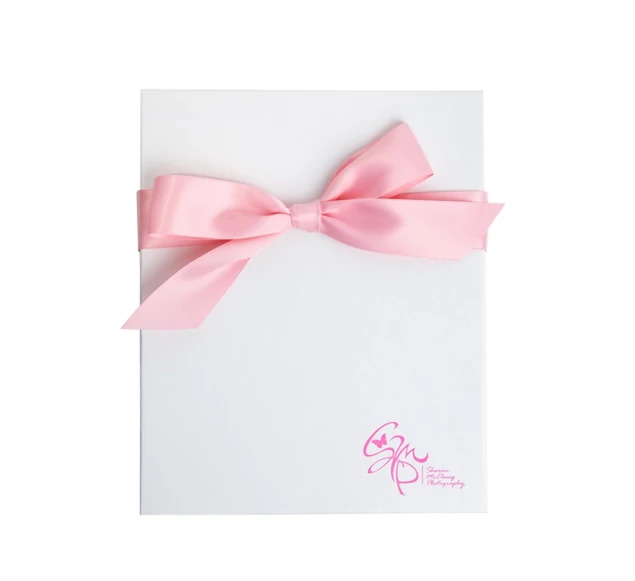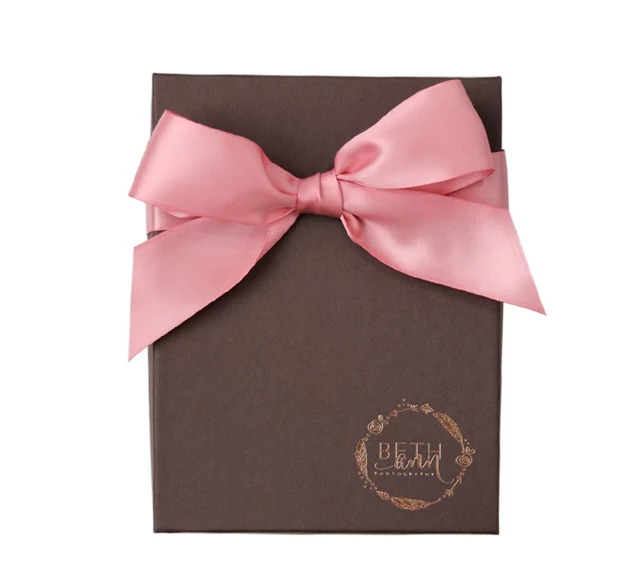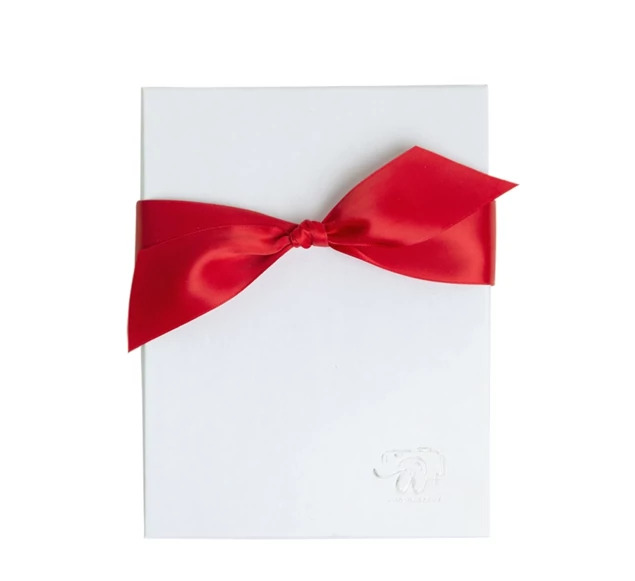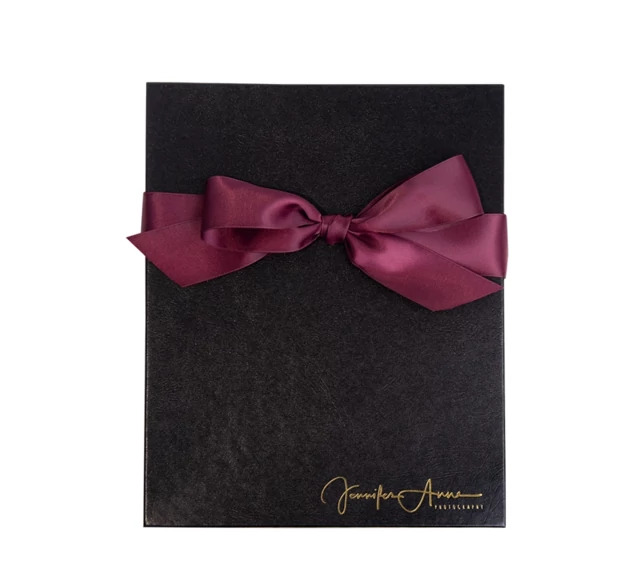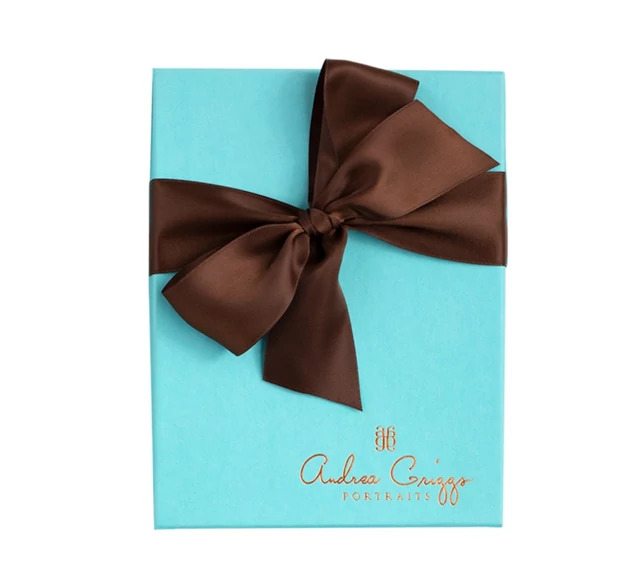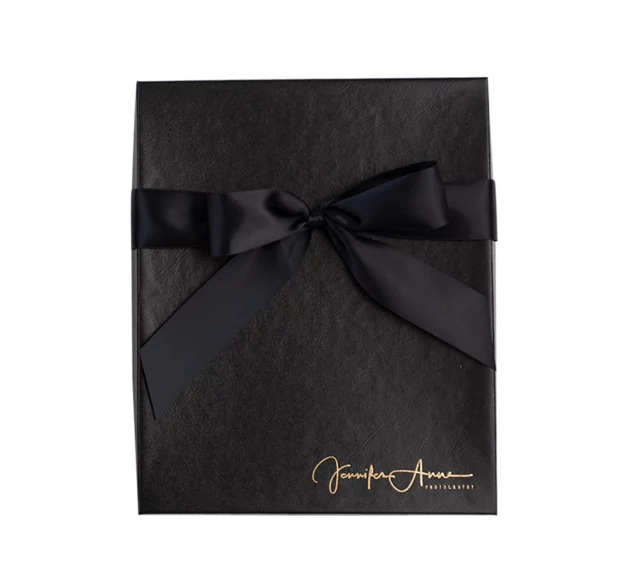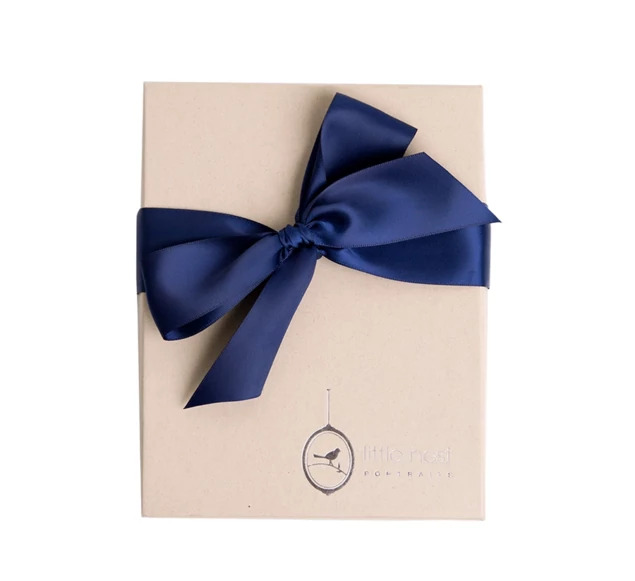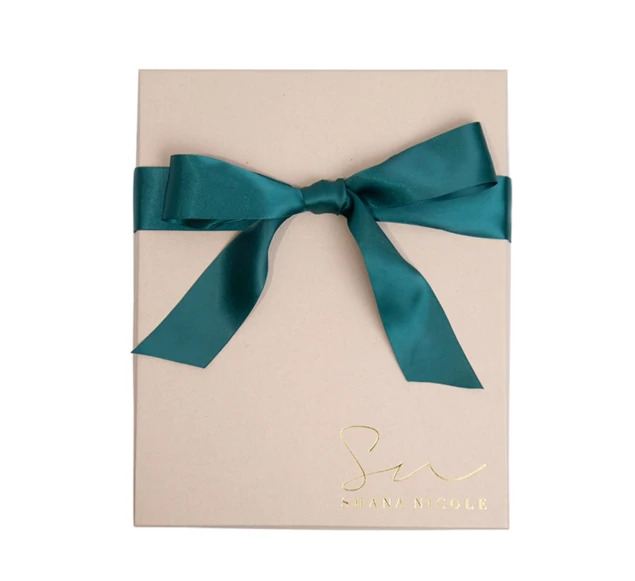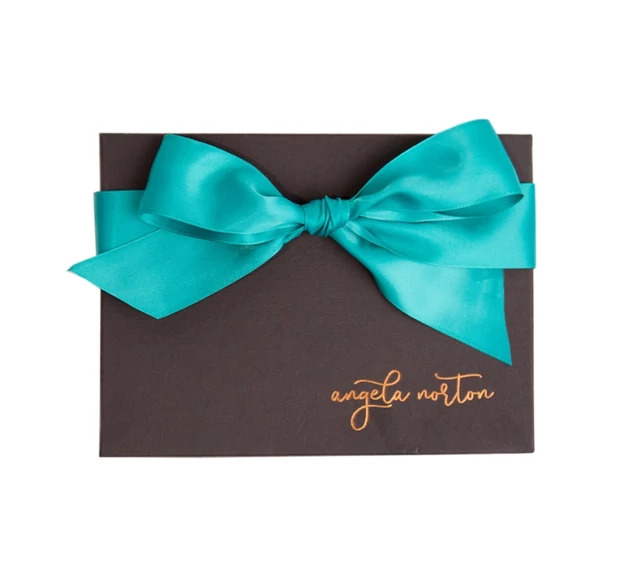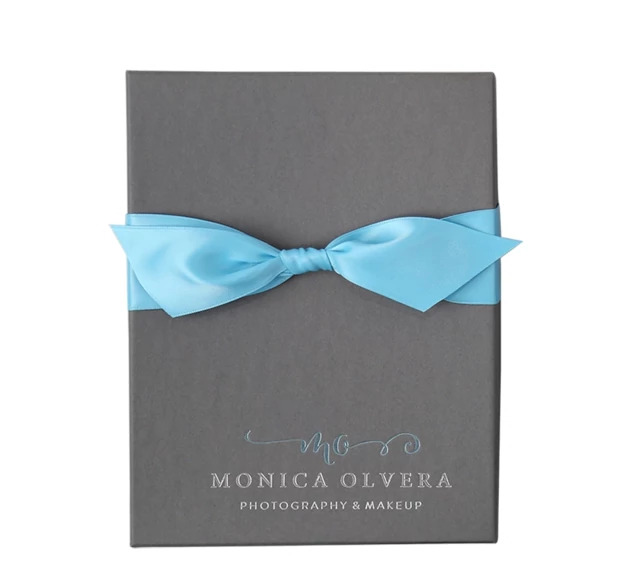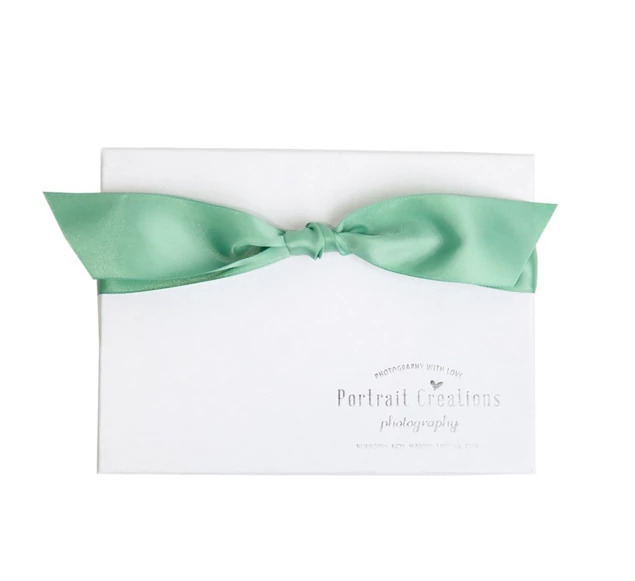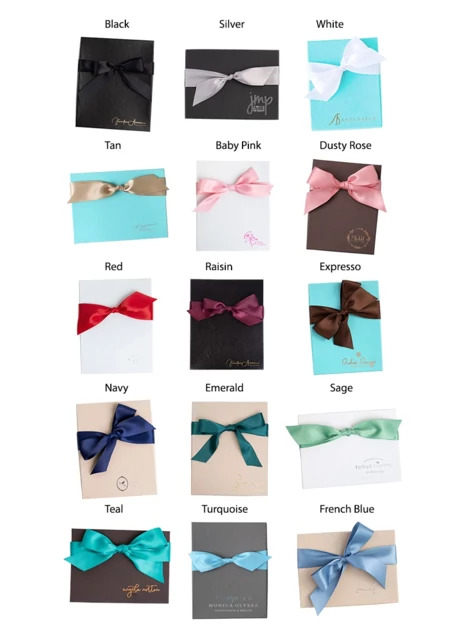 About Satin Ribbon
Double-sided satin finish
Ribbon is available is 1.5" or 7/8" sizes
Sold in 50 yard spool
(1) 50 yard spool can be used for ~ 40 portrait boxes or 45 photo cases
Click here to view the cost of customization.
Satin ribbon can typically be purchased at retail stores in spools of 12 feet for around $6 to $10 per spool. Prices range per foot $0.50 to $0.83. Our ribbon is 150 feet per spool and breakdowns to $0.11 per foot.
PRICE PER Satin Ribbon
Item / Size
Color
Price for 1
1.5" - BLACK RIBBON
Black
$

16.89

1.5" - ESPRESSO RIBBON
Expresso
$

16.89

1.5 - SAGE RIBBON
Sage
$

16.89

1.5" - RAISIN RIBBON
Raisin
$

16.89

1.5" - TAN RIBBON
Tan
$

16.89

1.5" - WHITE RIBBON
White
$

16.89

1.5" - BABY PINK RIBBON
Baby Pink
$

16.89

1.5" - RED RIBBON
Red
$

16.89

1.5" - SILVER RIBBON
Silver
$

16.89

1.5" - TEAL RIBBON
Teal
$

16.89

1.5" - TURQUOISE RIBBON
Turquoise
$

16.89

1.5" - DUSTY ROSE RIBBON
Dusty Rose
$

16.89

1.5" - NAVY RIBBON
Navy
$

16.89

1.5" - FRENCH BLUE RIBBON
French Blue
$

16.89

1.5" - EMERALD RIBBON
Emerald
$

16.89

7/8" - BLACK RIBBON
Black
$

22.81

7/8" - ESPRESSO RIBBON
Expresso
$

22.81

7/8" - RAISIN RIBBON
Raisin
$

22.81
10/04/2020

Ashley W. Says

"I have searched high and low for luxury satin ribbon and this is by far the perfect one. Hobby Lobby's teal ribbons were not luxurious and they never had the right teal shade color I was looking for. This was literally the perfect ribbon. Love the 1.5 inch size too. Will be ordering from here from now on."