Portfolio Box
Brand:Tyndell
Starting at $58.96 eachView price chart
The Tyndell Portfolio Box is an elegant alternative to a traditional album or keepsake box—perfect for a high-end delivery! Our folio box is made from high-quality materials, wrapped in black, linen or slate fabric, and finished with a satin ribbon tie closure. This luxurious product offering is well suited for delivering fine portraits to your clients. Includes FREE customization! View product details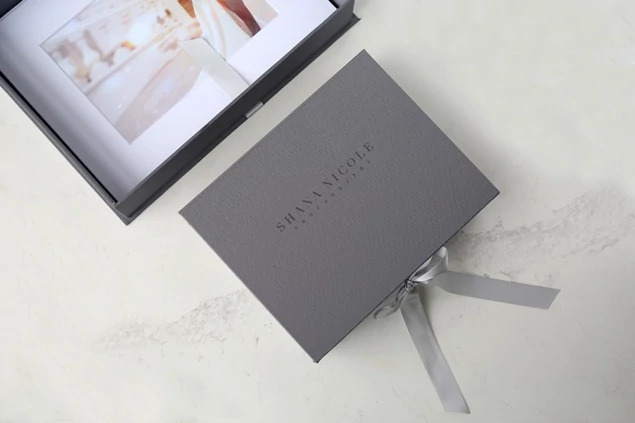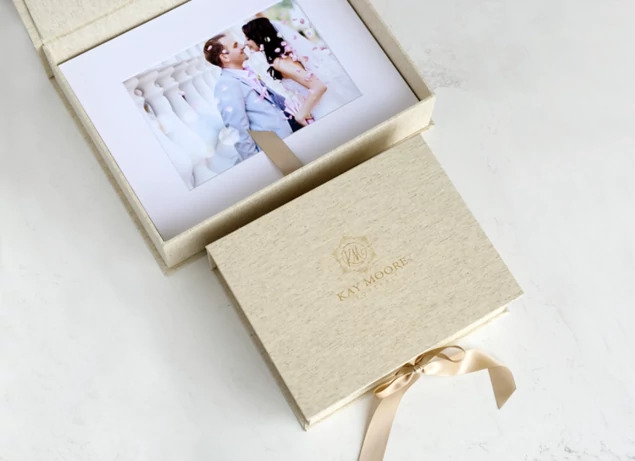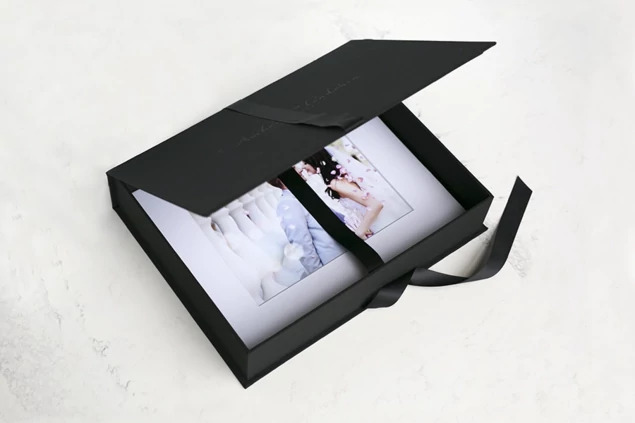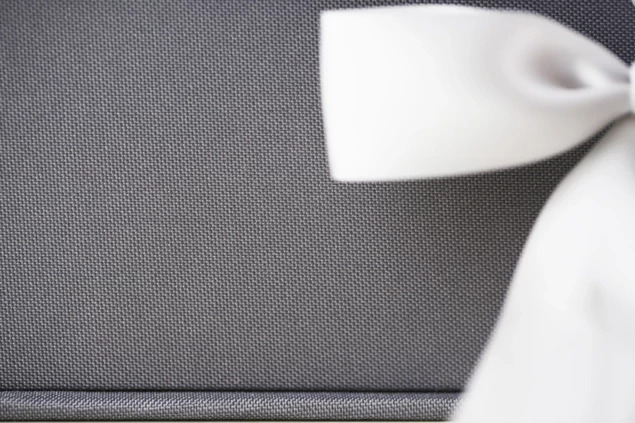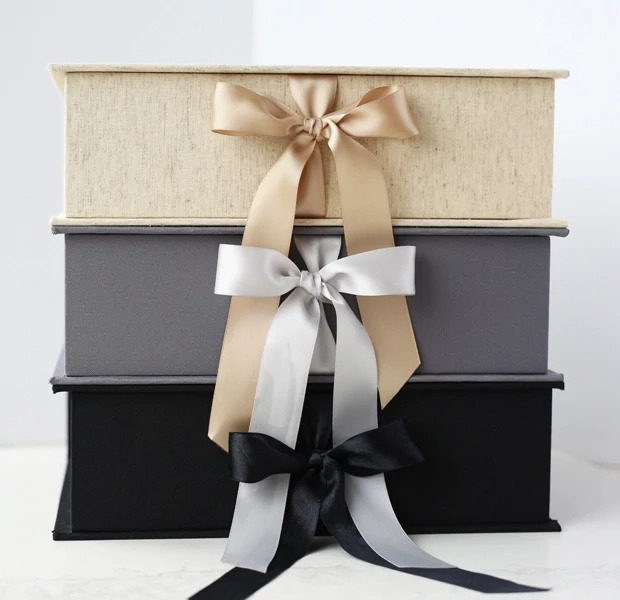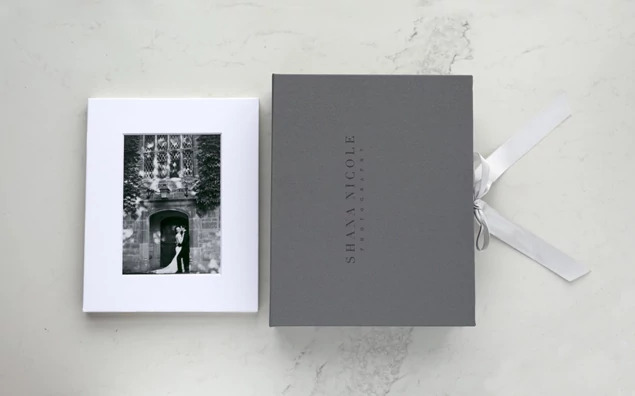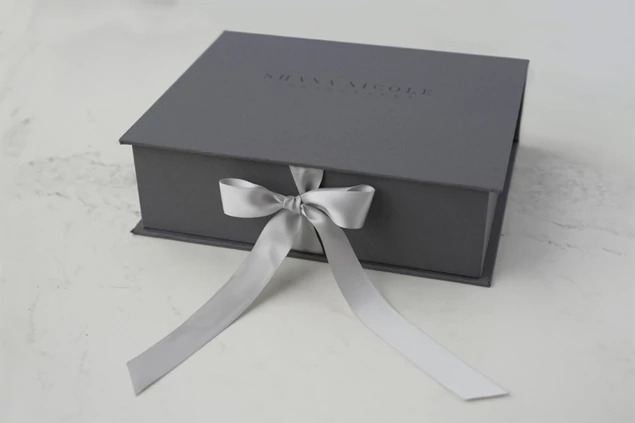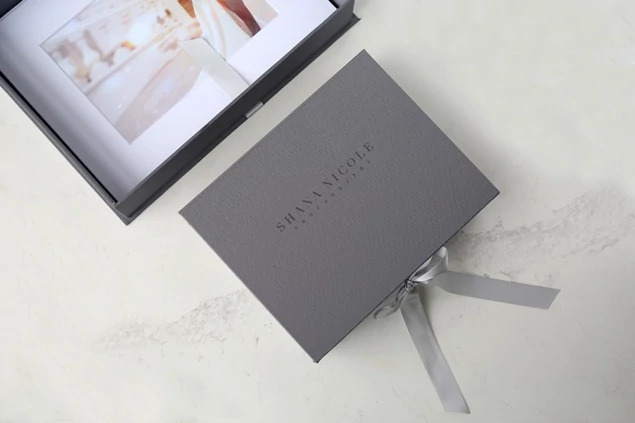 About Portfolio Box
The Tyndell Portfolio Box is an elegant alternative to a traditional album or keepsake box—perfect for a high-end delivery! Our folio box is made from high-quality materials, wrapped in black, linen or slate fabric, and finished with a satin ribbon tie closure. This luxurious product offering is well suited for delivering fine portraits to your clients. Includes FREE customization!
---
Wrapped and lined with high-quality, linen-like fabric with a subtle texture
Available in Black, Slate and Linen
Available in two sizes: Small – 8x10; Large – 11x14
Small boxes accommodate 8x10 mats; 8x10 mats hold 5x7 prints
Large boxes accommodate 11x14 mats; 11x14 mats are available in three options: 8x10 prints, 7x10 prints or 8x12 prints
Holds up to 20 portfolio mats
Portfolio mats sold separately
Includes FREE customization! Laser engraving or foil imprinting with your studio die (studio die sold separately; gold, silver or black foil ONLY)
Acceptable files for laser engraving: AI, EPS or PDF files are preferred; PNG (minimum 300 DPI) and PSD files are acceptable; JPG files are not recommended
Click here to view the cost of customization.
PRICE PER Portfolio Box
Item / Size
Color
Price for 1
8X10 - Portfolio Box
Linen
$

58.96

8X10 - Portfolio Box
Slate
$

58.96

11X14 - Portfolio Box
Black
$

78.61

11X14 - Portfolio Box
Linen
$

78.61

11X14 - Portfolio Box
Slate
$

78.61
10/25/2015

Cathee Says

"I just received the black fabric portfolio box and I love it! It is sturdy and beautiful! I am sure my clients will love it too. Hopefully, Tyndell will make different sizes, depths and more colors in the near future!"