Frame Bag - Black
Brand:Tyndell
Starting at $2.99 eachView price chart
The Tyndell Frame Bag is an affordable yet elegant way to deliver large framed portraits, canvas wraps, wall art, and large wedding albums to your clients. Don't forget to add screen printing to these frame bags by adding your studio logo for a complete packaged delivery.View product details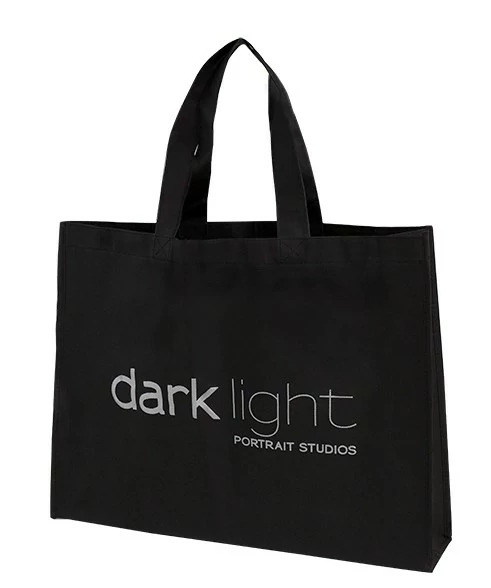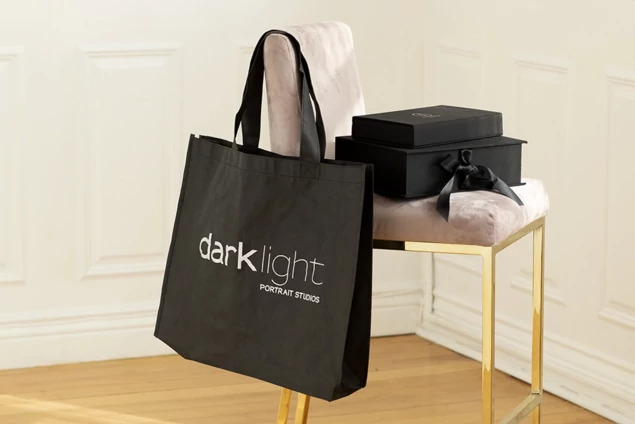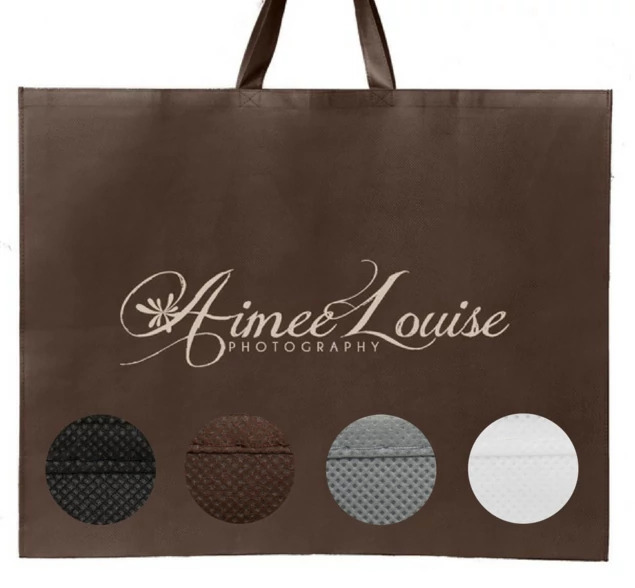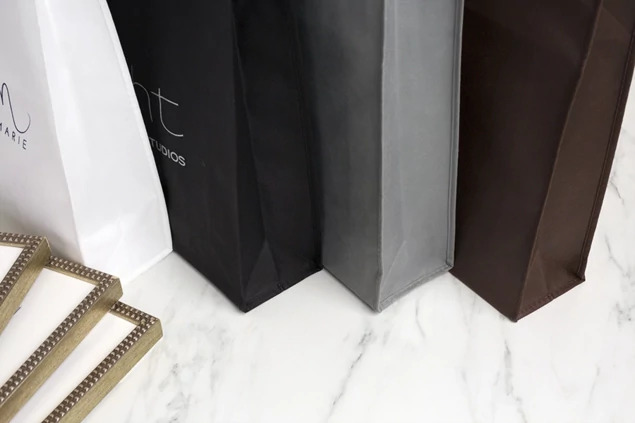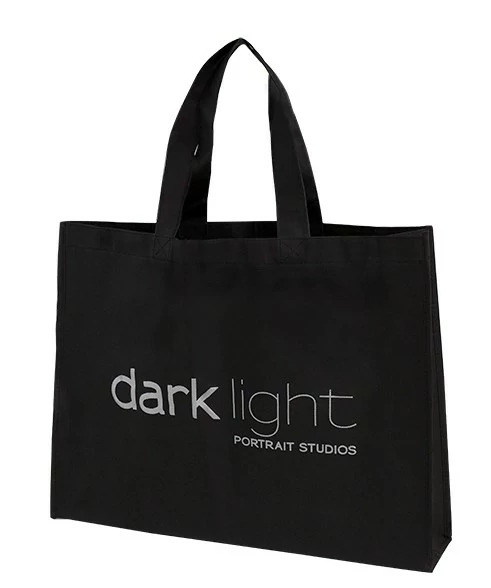 About Frame Bag - Black
The Tyndell Frame Bag is an affordable yet elegant way to deliver large framed portraits, canvas wraps, wall art, and large wedding albums to your clients. Don't forget to add screen printing to these frame bags by adding your studio logo for a complete packaged delivery.
Constructed with 100% eco-degradable, nonwoven polypropylene fabric
Accommodates large framed prints, canvas wraps, and wedding albums
1.5" wide, shoulder length handles with reinforced stitching, and a 4.5" gusset to accommodate large products
Durable and tested to hold up to 75 lbs
Priced 20% below comparable frame bags
Choose from 17 ink colors when adding screen printing: Athletic Gold, Metallic Gold, Red, Fuchsia, Lavender, Navy, Blue, Metallic Silver, White, Teal, Turquoise, Grey, Green, Orange, Yellow, Cream, Black or a custom CMYK color match (additional fee and 50 bag minimum)
Minimum order of 20 bags to add screen printing
One-time screen set-up fee
Max Imprint sizes: 15x15"
PRICE PER Frame Bag - Black
Item / Size
Color
1
10
100
20X16X4.5 - Frame Bag
Black
$

2.99

$

2.40

$

2.01

26X22X4.5 - Frame Bag
Black
$

4.70

$

3.76

$

3.15

32X26X4.5 - Frame Bag
Black
$

6.89

$

5.50

$

4.61

38X30X4.5 - Frame Bag
Black
$

8.06

$

6.45

$

5.41

46X36X4.5 - Frame Bag
Black
$

9.06

$

7.25

$

6.08
| | |
| --- | --- |
| SIZE | BEST FOR |
| 20x16 | Holds a 11x14 portrait with a 3 inch frame or a 16x20 canvas wrap |
| 26x22 | Holds a 16x20 portrait with a 3 inch frame or a 20x24 canvas wrap |
| 32x26 | Holds a 20x24 portrait with a 3 inch frame or a 24x30 canvas wrap |
| 38x30 | Holds a 24x30 portrait with a 3 inch frame or a 30x36 canvas wrap |
| 46x36 | Holds a 30x40 portrait with a 3 inch frame or a 36x46 canvas wrap |
12/21/2019

Vanessa Says

"Just received my large frame bags. Very sturdy and exactly what I was looking for. I ordered a few in gold and silver because I couldn't decide! Would love a rose gold option and inquired about it with a quick reply back as to why it wasn't available. But the gold and silver look great! Awesome customer service because they also reached out to make sure I didn't mistakenly choose different colors for my logo before they started production. I appreciate when a company looks out for their customers, thanks Tyndell!"