Peel & Stick Self-Mount Repositionable Folios - Clearance
Brand:Imaginique
Starting at $20.45 eachView price chart
These folios are great for Senior portraits, Family portraits, Wedding portraits, commercial portraits, and so much more. Don't forget to add imprinting with your studio die, and personalize them with your clients name and date. Each folio comes in a quality box. View product details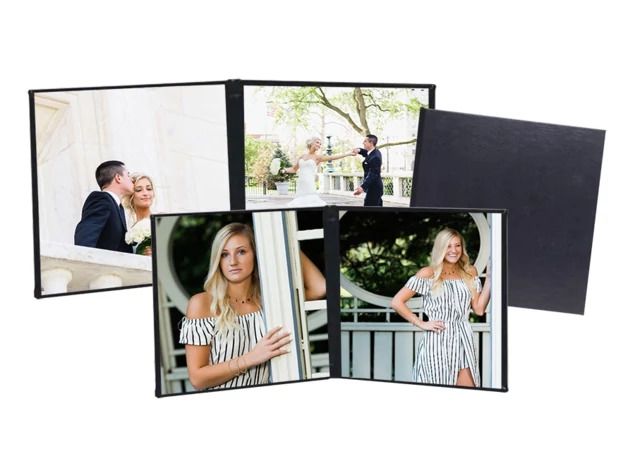 About Peel & Stick Self-Mount Repositionable Folios - Clearance
These folios are great for Senior portraits, Family portraits, Wedding portraits, commercial portraits, and so much more. Don't forget to add imprinting with your studio die, and personalize them with your clients name and date. Each folio comes in a quality box.
Simulated leather cover
Re-positionable
Great for composites/collages
Available in 10x10 and 8x8
Each folio available in double or triple
No mats necessary
PRICE PER Peel & Stick Self-Mount Repositionable Folios - Clearance
Item / Size
Color
Price for 1
8X8 - Double Flush Peel & Stick Folio
Black
$

20.45
No Reviews
There are no published reviews for this product yet.