Prestige Mount
Starting At $3.80 USD when you order 10 3.5X5 - PRESTIGE - Black with Gold foil border
---
Purchase Prestige Mount
---

PRICE PER Prestige Mount

| Item / Size | Color | 10 | 100 | 1000 | 2500 | 5000 | Box Quantity |
| --- | --- | --- | --- | --- | --- | --- | --- |
| 3.5X5 - PRESTIGE | Black with Gold foil border | 0.38 | 0.32 | 0.29 | 0.29 | 0.29 | 100 |
| 4X5 - PRESTIGE | Black with Gold foil border | 0.39 | 0.32 | 0.30 | 0.30 | 0.30 | 100 |
| 4X6 - PRESTIGE | Black with Gold foil border | 0.47 | 0.38 | 0.36 | 0.35 | 0.35 | 100 |
| 5X7 - PRESTIGE | Black with Gold foil border | 0.55 | 0.43 | 0.41 | 0.40 | 0.39 | 100 |
| 8X10 - PRESTIGE | Black with Gold foil border | 1.01 | 0.81 | 0.77 | 0.71 | 0.68 | 100 |
Product Description
The Tyndell Prestige mount is one of our most popular photo mounts for being such a versatile mount to use with any type of portrait. This paper frame has a leather textured finish, and a pop out easel to display vertical or horizontal prints. Use this portrait mount for senior portraits, wedding portraits, family portraits, school dances and proms, and other special occasion portraits. Don't forget to add foil imprinting with either the name and date of the event or your studio die.
Constructed with a heavy weight photo mount that has a leather textured finish
Gold foil border
Slip-in side loading mount
Dual easel on the back to accommodate a vertical or horizontal print
Accommodates 1 print
4x6/6x4: outer dimensions 5.5x7.5/7.5x5.5
5x7/7x5: outer dimensions 7x9/9x7
8x10/10x8: outer dimensions 10x12/12x10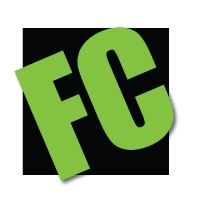 Folder Club Product
This product is a part of our folder club. Would you like to receive large volume price quantity discounts on all your orders, large and/or small? If so sign up for the Tyndell Photographic Folder and Mount Saving's Club. Members commit to purchasing 1000, 2500, or 5000 Folder Club eligible pieces throughout the calendar year. The total can be made up of any products in the club. As a benefit members receive the 1000, 2500, or 5000 volume price on all of their orders just by buying the minimum amount required.
Folder Club Info
No Reviews
There are no published reviews for this product yet.