2" Square Presentation Box - Matte Black
Brand:Tyndell
Starting at $5.45 eachView price chart
A simple solution for delivering loose prints, portfolio mats, photo books and albums for a high-end delivery to your clients. Our 2" Presentation Box offers a stylish yet affordable alternative to other portfolio and album boxes. These boxes were specifically designed to be an economical option for holding and protecting portfolio mats, an assortment of photo books/albums, as well as large quantities of loose prints. Enhance your overall presentation with this beautiful box. Proud 2019 PPA HOT ONE honoree!View product details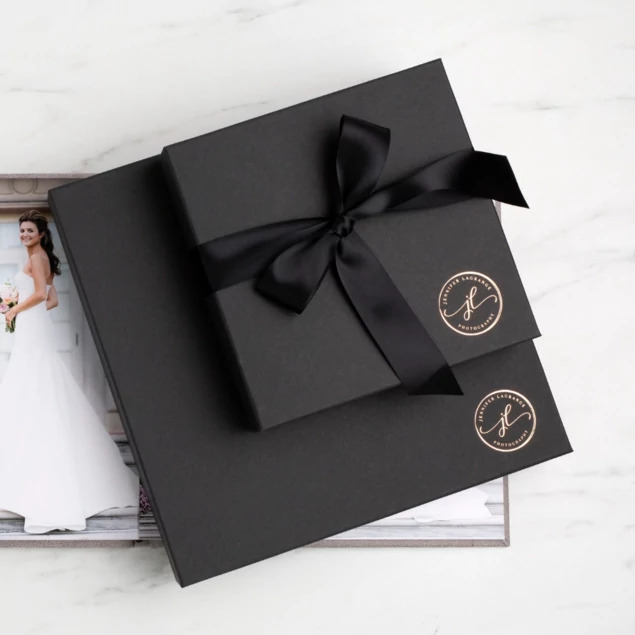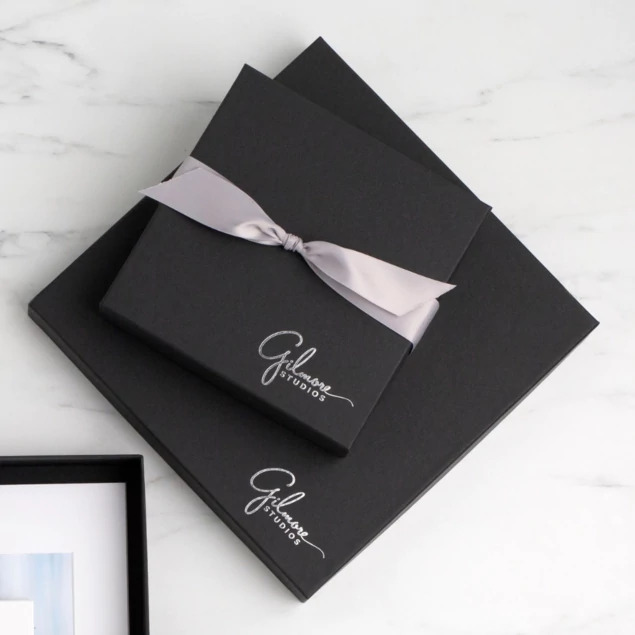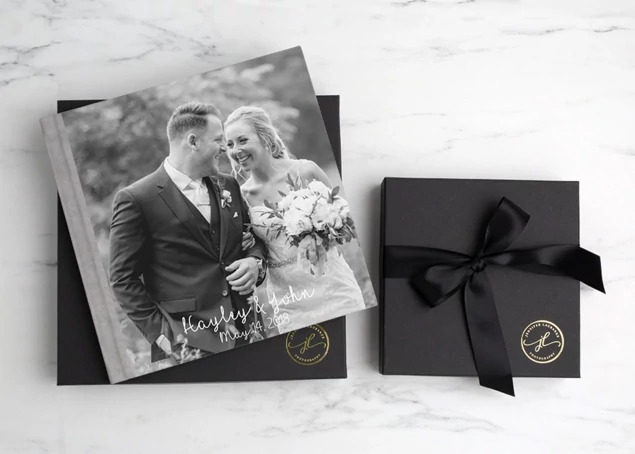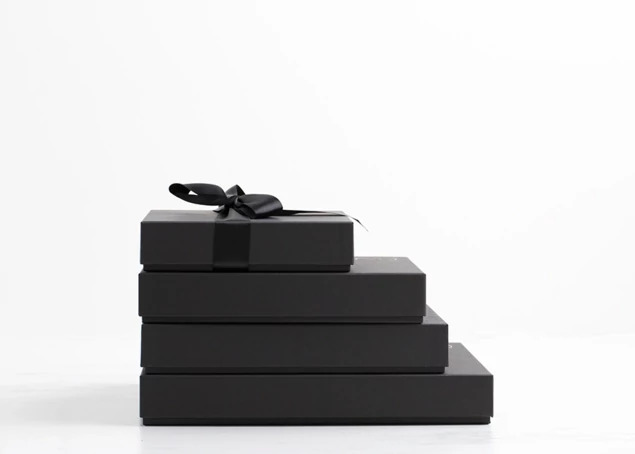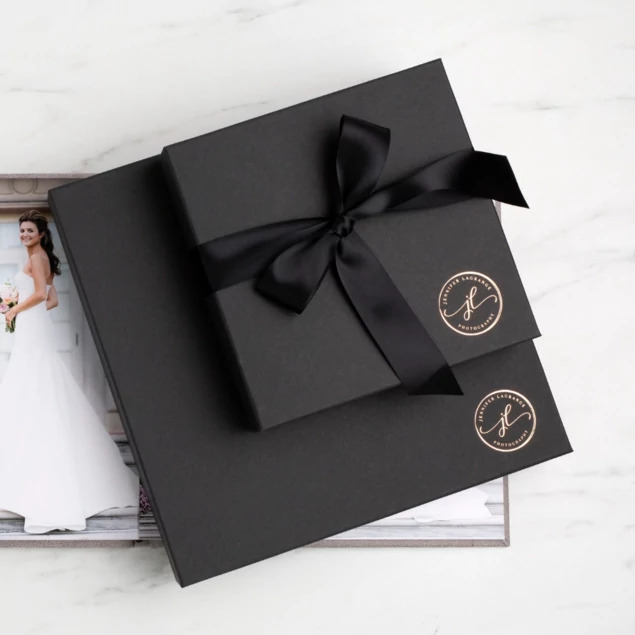 About 2" Square Presentation Box - Matte Black
A simple solution for delivering loose prints, portfolio mats, photo books and albums for a high-end delivery to your clients. Our 2" Presentation Box offers a stylish yet affordable alternative to other portfolio and album boxes. These boxes were specifically designed to be an economical option for holding and protecting portfolio mats, an assortment of photo books/albums, as well as large quantities of loose prints. Enhance your overall presentation with this beautiful box. Proud 2019 PPA HOT ONE honoree!
---
Matte Black Cover & Black Interior
Made from a high density rigid chip board, wrapped with fine art paper and a matte finish
Features a raised lid for easy opening
Designed to hold standard photo books or thin albums
Boxes sold separately or in full cases
Customize the lid with foil imprinting
Accessorize with ribbon and tissue paper for a high-end presentation
PRICE PER 2" Square Presentation Box - Matte Black
Item / Size
Color
1
10
Box Quantity
8X8 - 2" Presentation Box
Matte Black
$

5.45

$

4.35

20
10X10 - 2" Presentation Box
Matte Black
$

6.55

$

5.10

20
12X12 - 2" Presentation Box
Matte Black
$

7.30

$

5.65

10
8x8x2 outside dimensions: 8.625x8.625x2
10x10x2 outside dimensions: 10.625x10.625x2
12x12x2 outside dimensions: 12.625x12.625x2
No Reviews
There are no published reviews for this product yet.