Dance Folders
Starting At $13.50 USD when you order 10 10X8/5X7 - DANCE FOLDER - Multi/Black
---
Purchase Dance Folders
---

PRICE PER Dance Folders

| Item / Size | Color | 10 | 100 | 1000 | 2500 | 5000 | Box Quantity |
| --- | --- | --- | --- | --- | --- | --- | --- |
| 10X8/5X7 - DANCE FOLDER | Multi/Black | 1.35 | 1.08 | 0.94 | 0.91 | 0.84 | 100 |
Product Description
The perfect choice for displaying your clients dance photos! The stylish graphics on the front cover feature a variety of dance styles—from ballet to jazz, tap, modern dance, and more—making this a very versatile folder! Two sizes available; each folder is designed to hold two prints.
Embossed UV gloss coated cover

Foil imprinting available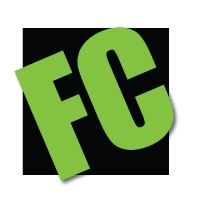 Folder Club Product
This product is a part of our folder club. Would you like to receive large volume price quantity discounts on all your orders, large and/or small? If so sign up for the Tyndell Photographic Folder and Mount Saving's Club. Members commit to purchasing 1000, 2500, or 5000 Folder Club eligible pieces throughout the calendar year. The total can be made up of any products in the club. As a benefit members receive the 1000, 2500, or 5000 volume price on all of their orders just by buying the minimum amount required.
Folder Club Info
Product Tags
11/26/2017

karen briggs Says

How come this is not available in 5x7 option. I have been looking each time I place an order and only the 8x10 is ever available. My dancers would love for me to package in this rather than the sport one I have to use instead.