TDC 102 - Clearance
Brand:Tyndell
Starting at $0.84 each when you buy 10View price chart
This is a seconds run of the TDC 102. Same great mount but without the embossed corners. The Tyndell TDC 102 is a photo mount designed specifically for digital composites or single prints. This photo mount is a versatile option that can be used to display all types of prints, including: Sports Pictures, Portraits, Digital Composites, and so much more. Don't forget to add foil imprinting with your studio die to complete your photo packaging. View product details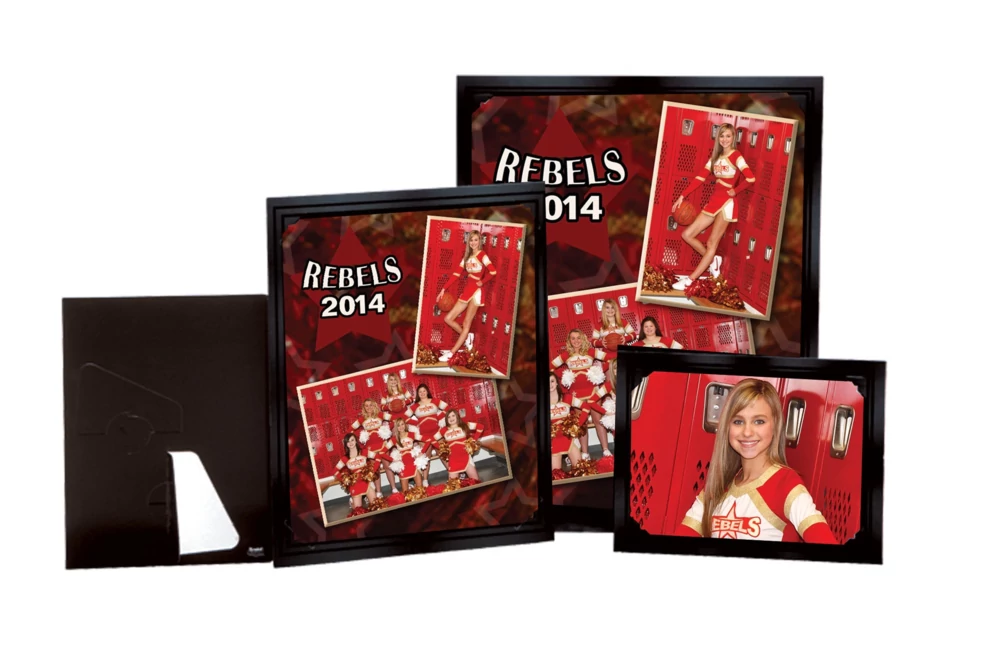 About TDC 102 - Clearance
This is a seconds run of the TDC 102. Same great mount but without the embossed corners. The Tyndell TDC 102 is a photo mount designed specifically for digital composites or single prints. This photo mount is a versatile option that can be used to display all types of prints, including: Sports Pictures, Portraits, Digital Composites, and so much more. Don't forget to add foil imprinting with your studio die to complete your photo packaging.
Constructed with a high-quality gradated black printed coated board, with a black border and gloss finish.
Four corner 'tuck in' load. *corners are not embossed
Dual easel on the back to accommodate either a vertical or horizontal print.
Click here to view the cost of customization.
PRICE PER TDC 102 - Clearance
Item / Size
Color
10
100
1000
Box Quantity
8 X 12 - TDC-102
Black
$

0.84

$

0.68

$

0.61

100
No Reviews
There are no published reviews for this product yet.